18-22 May Squeak Show "The Street Party" Framed Scene Auction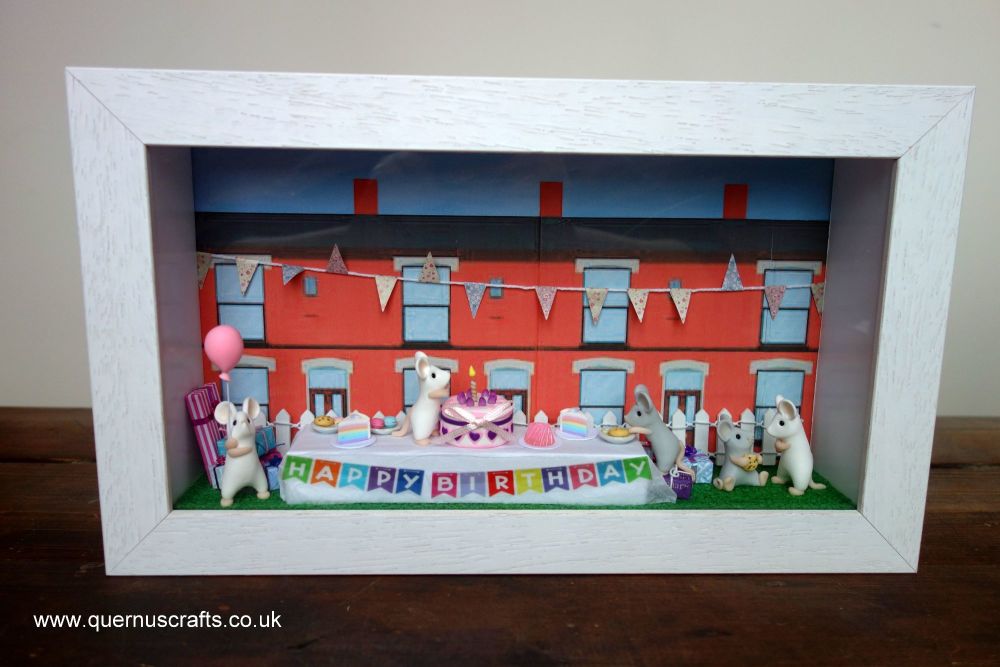 AUCTION ENDS AT 9.50AM 22 MAY (BST)
As part of the Squeak Show project, the original calendar scenes have been beautifully framed by Jacqueline Williamson of Cardmaniac.
May'scene is called "The Street Party", which features five mice all celebrating my birthday month with a big table laden with goodies, and lots of gifts :)

This will be a 3 day auction on my new auction site, eBid. The auction will start at 9am Wednesday 18 May until 9.50am Sunday 22 May (BST). Bidding starts at £10, and shipping will be calculated once the auction ends and added to the total. And if the winner lives in the UK and isn't too far away from me, I might even be able to hand deliver it! Otherwise, shipping will be by a tracked and insured service, and will cost in the region of £10 in the UK, and £25-£30 for overseas.
To find out more information about the Squeak Show Calendar, click here.