Dates for your Diary - August 2019
Posted on
I'm waving at you from a rather soggy part of the UK, and I hope you are all keeping safe, warm and dry if it's raining cats and dogs where you are.

I've been planning ahead for August, and so I thought you'd like a list of all the event dates coming up this month - it's going to be raining cats and kiwis!
3-4 August - Mini Lottery for Kiwis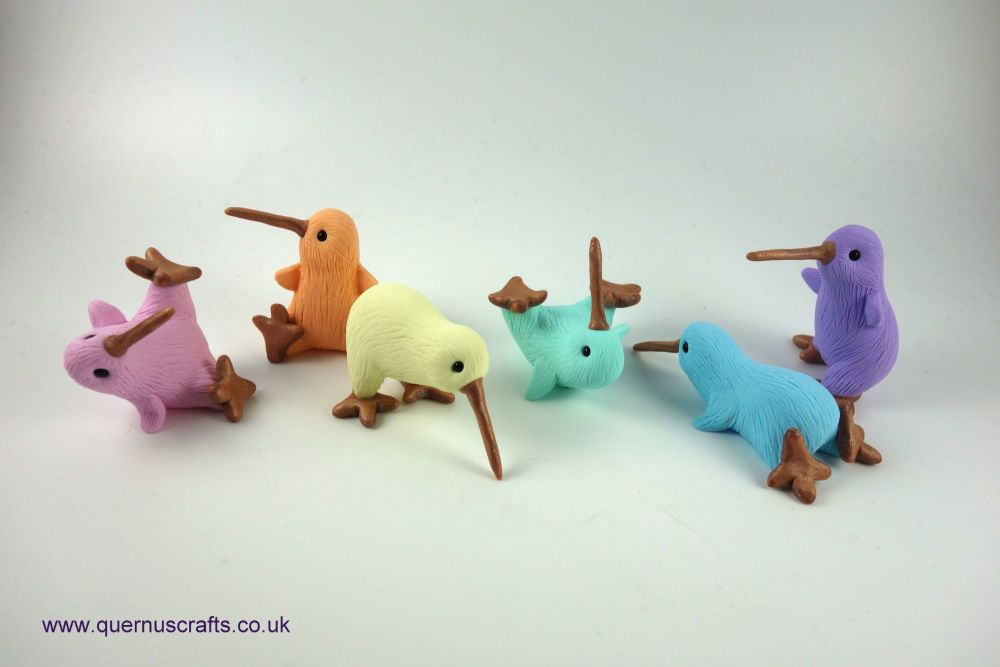 The first event is taking place this weekend - it's a 24 hour Mini Lottery just for Wee Kiwis! I've been having so much fun making them (as you can probably tell) - there will be about a dozen individual kiwis, and these six pastel kiwis will be available as a complete set - they're just too cute to split up ;) I'll add photos of them on the Lottery page as they hatch :)

For every Wee Kiwi adopted, I will donate 10% of the sale price to Kiwis for Kiwi, a wonderful charity based in New Zealand which helps to conserve these wonderful birds. The Wee Kiwis are £50 each plus shipping (the full set is £280 plus shipping).

The Lottery starts at 9am BST on Saturday 3 August, and ends at 9am BST on Sunday 4 August. I will announce the winners shortly after the Lottery ends.
8 August (8pm BST) - Mini Shop Event: Little Fatty Bat Cats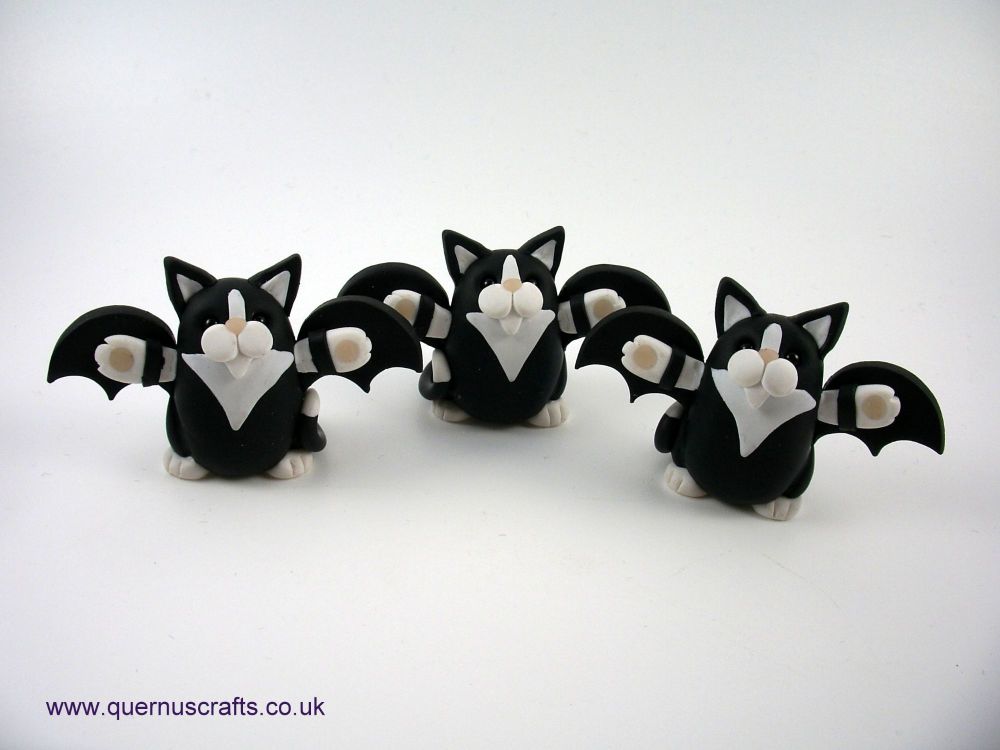 This first Mini Shop Event of August will take place on Thursday 8 August at 8pm BST in my online shop for Little Fatty Bat Cats - it's been too long since I last made these cuties! There may even be a few Little Fatty Bat Mice if you're lucky.... Little Fatty Bat Cats are £38 each plus P&P.
15 August (8pm BST) - Mini Shop Event: Little Blossom Creatures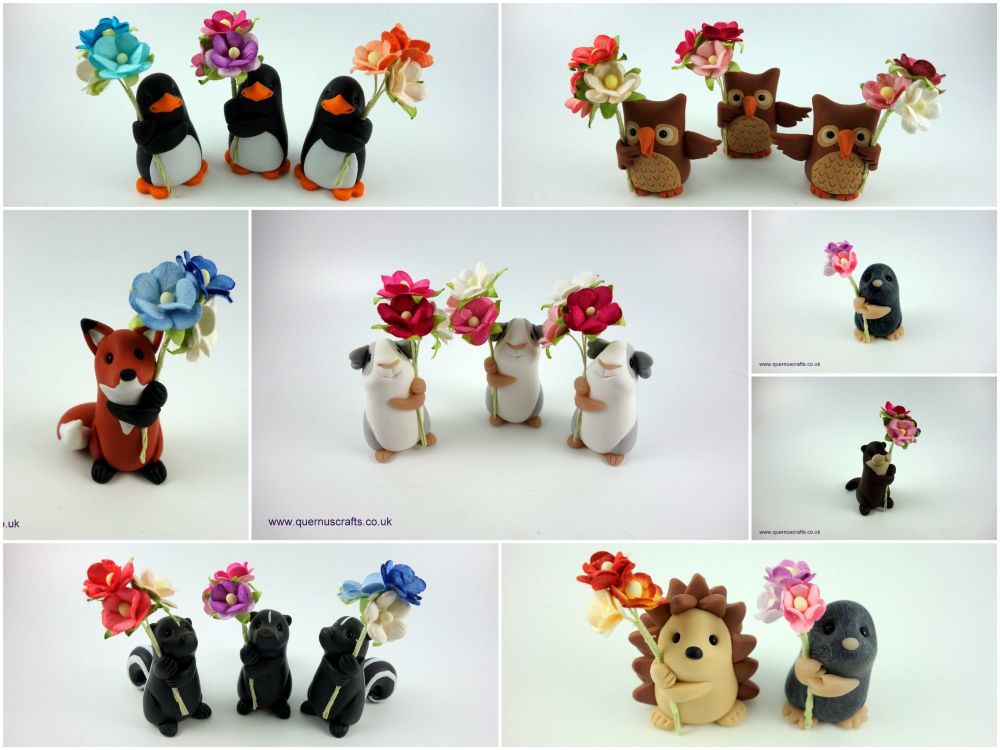 And the following week, on Thursday 15 August at 8pm BST, there will be a Mini Shop Event for Little Blossom Creatures - there will be a range of guinea pigs, foxes, hedgehogs, skunks, moles, otters, owls and penguins, each holding their own lovely bouquet of sweetheart blossoms. Prices range from £40-£48 plus P&P.
19-20 August - Pre-order: Glass Moon Creatures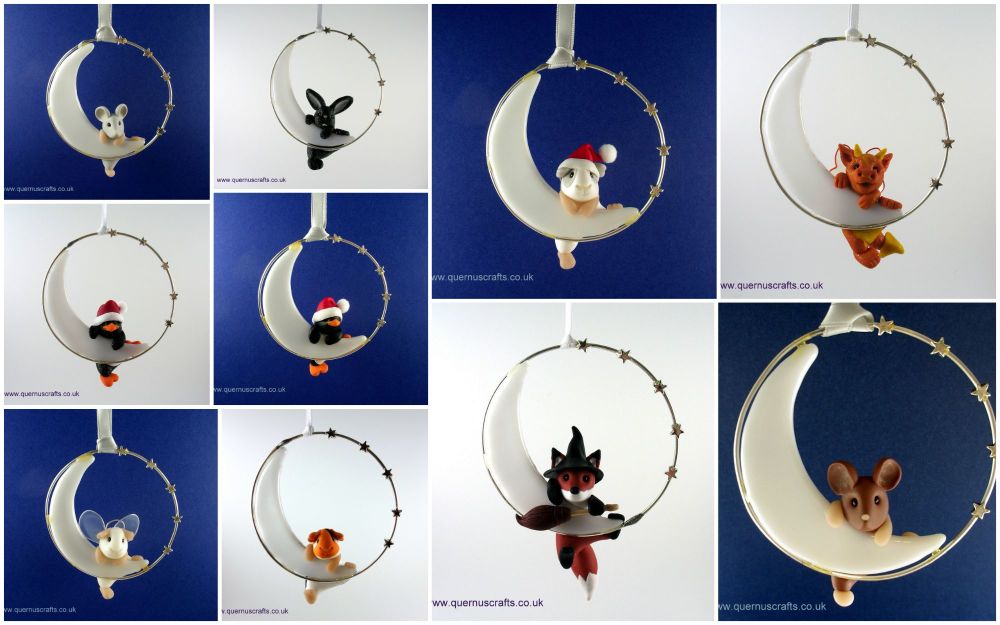 Paul of Phoenix Glass and I are once again being super organised, and we'll be taking orders for Glass Moon Creatures on 19-20 August. For more information about how to put your name down for one, click here.
24-25 August - Quernus Lottery #16
Quernus Lottery #16 will start at 9am BST on Saturday 23 August and will end at 6pm on Sunday 24 August, with a small second-chance shop event taking place at 8pm that same evening. I'll post pictures of all the wee creatures who will be taking part nearer the time, so keep checking my Lottery page :)
And finally, for the first time in ages, there are now usually at least a few wee creatures in my online shop - it's a good idea to keep an eye on the In Stock category if you're in the market for a wee creature :)