Quernus Newsletter May 2019
Posted on
I was feeling a bit guilty about not updating my blog, but then realised that each newsletter is effectively a blog post, so I'll just replicate the newsletters here!
Quernus Lottery #13 (25-6 May) is a smaller Lottery than usual, because next month, I'm introducing regular Mini Shop Events :) These will take place weekly, and will be for one particular design of 10-20 wee creatures. Each month, I'll create a poll in the Quernoholics Anonymouse group with five different designs, and I will work on the three most popular wee creatures :) I will still hold a Lottery at the end of each month, but it will be smaller (like today's), and will primarily be for one-off wee creatures. Let's see how we get on!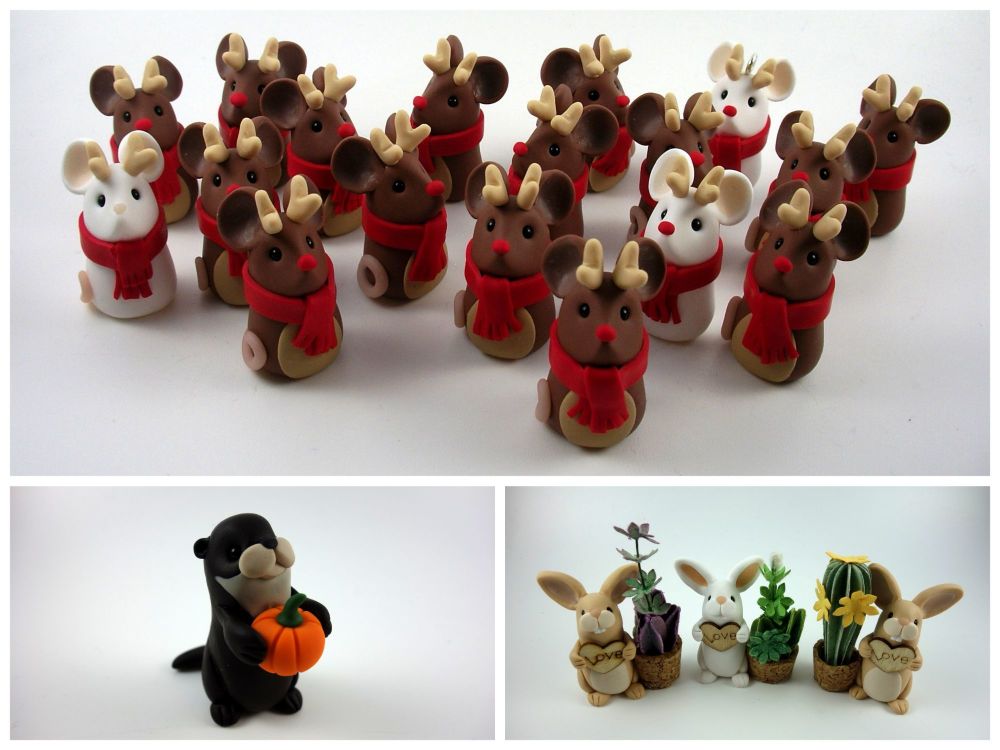 I'm also going to hold another Brew and a Blether Video Chat in the QA group - lasting about 30 minutes, this is a chance for me to tell you what's happening with Quernus, and for you to ask me any questions you might have - I've held two so far, and they are a lot of fun! So the dates for your diary for June are as follows (each one is linked to the event I've created on Facebook):
6 June at 8pm BST - Wee Pumpkin Otters Mini Shop Event
10 June at 8pm BST - Brew and a Blether (Live video chat)
13 June at 8pm BST - Little Love Bunnies with Plant Mini Shop Event
20 June at 8pm BST - Tiny Reindeer Mice Mini Shop Event
23-24 June - Quernus Lottery #14
Until next time, keep smiling!