A new Quernus Collaboration is launched
Posted on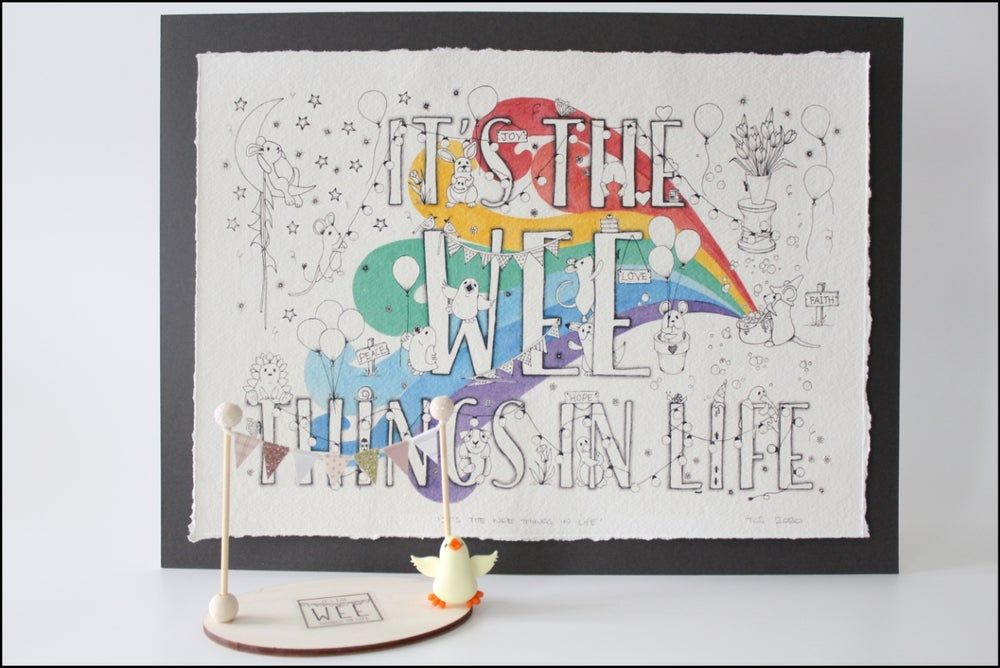 I'm delighted to announce the launch of a new collaboration with Tara Slater of The Lesser Spotted Kiwi! One day, in early May, I received the most wonderful surprise in the post. Tara had created a beautiful illustration as a thank you for the Happy Wee Creatures I had sent to her children, and I was blown away with the care, love and attention to detail that she had put into it. I called her straight away, and we had the most inspiring and fun-filled chat, realising that we were on similar creative paths.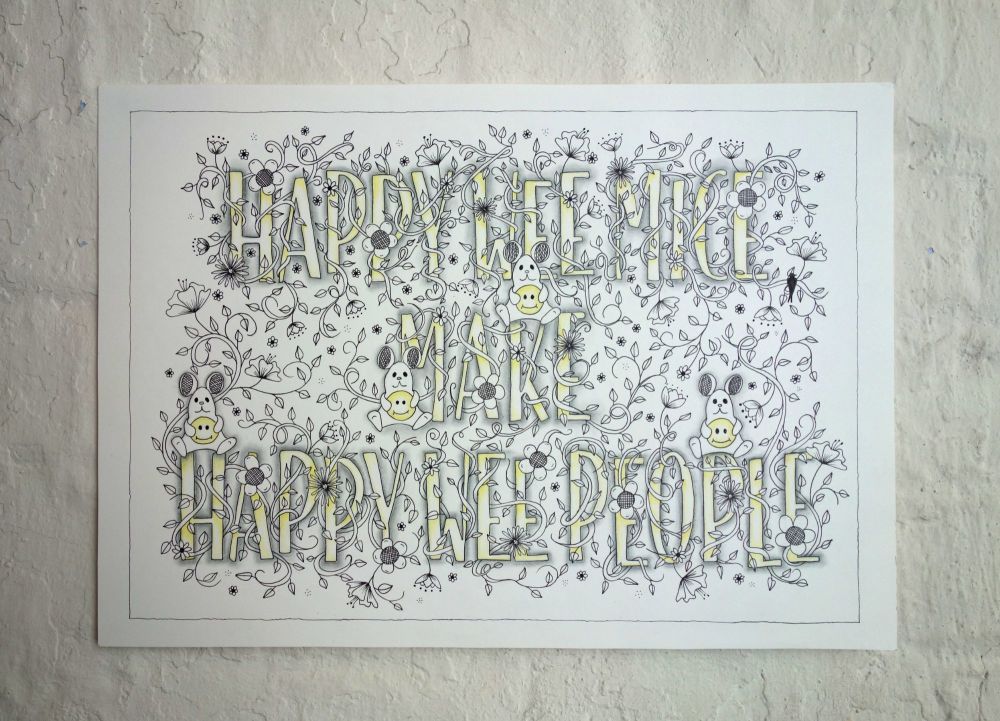 One thing led to another, and Tara has created this new illustration which sums up everything that Quernus means to me! When she first sent it through to me, I cried happy tears at seeing such a joyous riot of happy wee creatures, each doing their own wee thing, and the more I looked, the more I saw the incredible detail she had included. And the Wee Singing Chick, perched happily on the "W" under the bunting, felt like the focal point of the drawing, so I decided to make Wee Chick Magnets to be included in each Special Edition Collectors Set.

I am so touched that the wee creatures have inspired Tara so much, and this illustration is such a wonderful testament to all the happiness and joy the wee creatures have brought me and many others over the past 11 years.
You can watch a short time-lapse video of me making one of the Chick Magnets here. And you can buy the Special Edition Collectors Set as wellas A3/A4 prints of this wonderful design from Tara's shop. Tara's also looking into creating greeting cards, so there will be news of them shortly. I'm sure this will be the first collaboration of many!